Sliding Wardrobe Doors
Clever storage can help keep your home organised and clutter-free. And our sliding doors make it simple to create stylish storage in your bedroom or guest room. Made-to-measure for a perfect fit, they neatly conceal clothes and other everyday essentials out of view, helping to create a more relaxing space. Behind your sliding doors we can install bespoke built-in wardrobes and clever storage solutions to make it easier to stay organised. Each design is custom-made to fit the layout of your space and with a selection of stylish designs to choose from, we have sliding doors to suit every home. Get in touch today to find out more.
Find Your Favourite Design
Our sleek sliding door designs complement both classic and contemporary looks, so whatever the style of your home you will find a sliding door to match. In a more compact bedroom, sliding doors allow you to access your wardrobe or storage without taking up space, so whichever design you choose you won't have to worry about the size of your room.
Decorative glass sliding doors are an ideal option if you don't have space for a separate mirror and make getting ready in the morning much easier. Glass doors reflect the light too, making the most of natural light and brightening up your bedroom.
Wardrobes Fitted With Zero Fuss
We can help you choose the perfect style of sliding door for your home, before designing bespoke wardrobes and storage that fit neatly into your bedroom. When it comes to installation, you can trust our team to fit your storage and sliding door with minimal disruption to your home, ensuring a stress-free process from start to finish.
Come along to our showroom based in Bedford to see our sliding doors in action and to choose a design for your home. Or if you're ready to get your project started, get in touch to book your FREE home visit we service Milton Keynes and Bedford.
Contact Us
Call Us
---
Why Mirrorspan
---
Sliding Doors Designs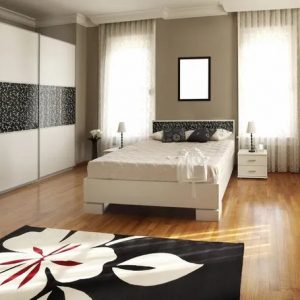 Series 3000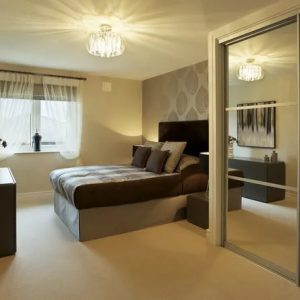 Elite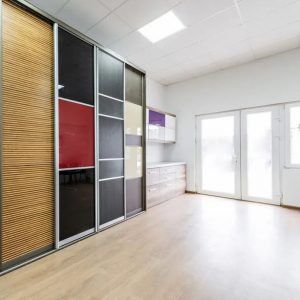 Volante
---
"Highly recommended & very efficient. Also excellent customer services"
Carole Coleman
"Fantastic quality! Top notch service"
Sean Ryan
"Fantastic product, excellent value, great customer service. Highly recommended by us"
Isla Stanger
"A lovely family run business that pride themselves on star quality! "
Tawanda Nyambo
"We recently had fitted wardrobes installed in our new house and we're so pleased with the result. Great service, high quality materials, easy install process and they look brilliant. Thanks James and team!"
Kacie Foskett
"Absolutely professional company with outstanding customer service. Simply beautiful wardrobes would highly recommend!! Thank you James and team."
Claire Pecoraro
"Friendly helpful staff, consideration given to your needs when planning your room, clean tidy workforce."
Denise Lambkin
"If you ever need a bedroom solution to storage without paying the earth, this is the company to go to. Didn't know they did kitchens as well. Would have got a quote when we moved. Will be getting a quote for our second bedroom."
Nicholas Kotarski
"Mirrorspan were a great company to work with. 100% recommend them! We love our bespoke bedroom furniture. Very happy customers."
Anna Singh