If you're looking for a bespoke kitchen design that really complements your home & personality, then you're in for a real treat. Kitchen designs in Britain have never been this exciting and innovative, and we're about to provide you with the hottest trends of the year that will get you inspired to take your kitchen to the next level
Bold, Colours & Patterns
First up, bold colours and patterns are the most popular craze. The days of all-white or all-wood kitchens have now gone – it's time to really spice up your space. Start with deep blues, greens, and reds for your cabinets, and patterned tiles and countertops for a real touch of personality. The bolder, the better so don't be afraid to mix and match!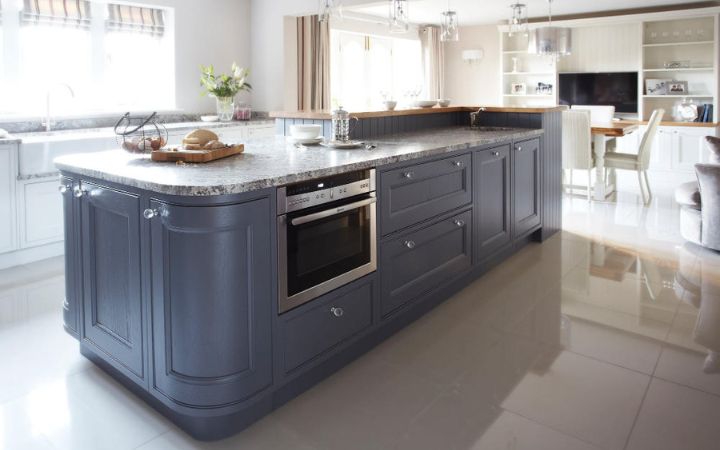 Multi-functional spaces
Multi-functional spaces are also a must in 2023. With people still working from home, and ever-growing families needing more space to relax, play & eat it's important to have a space that can accommodate such hectic lifestyles.
If you've got the space then utilise it! Islands and breakfast bars are becoming increasingly popular among homeowners. With the ability to have a cooker & hob in the middle of your kitchen or a beautiful dining table, they really do help create a central hub for cooking, eating, and socialising. 
Smart Technology
Smart technology is also taking over the kitchen scene. Imagine being able to control your oven, fridge, and coffee machine with just the touch of a button on your smartphone. It's no longer a fantasy – it's a reality. Say goodbye to burnt dinners and hello to perfectly cooked meals every time.
With new tech becoming more and more affordable for the everyday human the advancement in kitchen-based technology has rocketed. It will soon become common to find AI-powered ovens, Microwaves with built-in Alexa, smart multi-cookers & even coasters that keep your hot drink warm.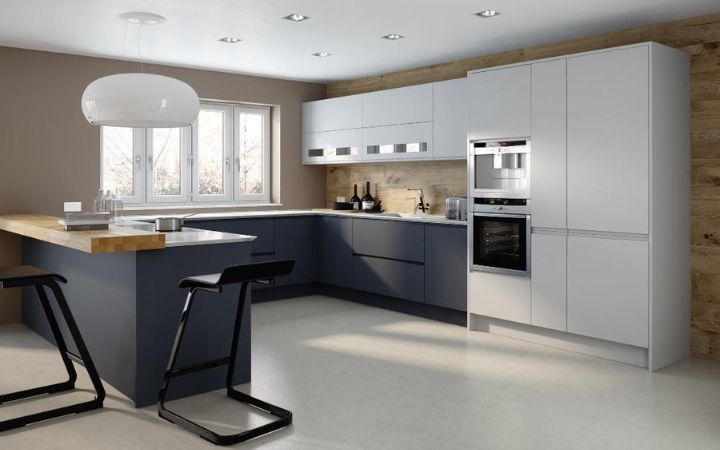 Use Natural Light Where Possible
Last but not least, natural light is a game-changer. Large windows and skylights are being used to bring in more natural light and create a bright and spacious feel. Bi-folding doors that lead onto a garden or patio area are also a popular choice, blurring the lines between indoor and outdoor living.
Conclusion
British kitchen designs in 2023 will focus on bold colours, multi-functional spaces, smart technology, and natural light. Let your creativity run wild and create a space that truly reflects your personality, lifestyle & needs.

Covering Milton Keynes & Bedford our expert team will be able to help you create your dream kitchen, bedroom, and home office with a range of bespoke furniture including sliding doors, wardrobes, units, worktops & much more. 
Give us a call today on 01234 871022 or visit our showrooms!
Happy designing!